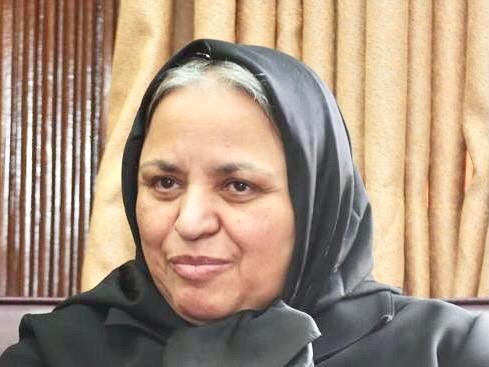 Nasrin Mosaffa – Professor of International Relations, University of Tehran
2021/08/21
Human beings are members of a whole In creation of one essence and soul
If one member is afflicted with pain Other members unease shall persist
- Saadi
After five years since the attack on the Canal Hotel in Baghdad in 19 August 2003, the UN General Assembly designated the day as the World Humanitarian Day (WHD) to commemorate the killing of 22 people, including Sergio Vieira de Mello, the UN High Commissioner for Human Rights and United Nations Special Representative for Iraq, staff to the UN Office of the Humanitarian Coordinator for Iraq, and other aid workers. This was not the first time that United Nations personnel or its bases were attacked. Yet, the severity of the attack, the extent of the devastation, alongside the importance of losing a potential nominee for the UN's Secretary General position and the international political context of the day left a more profound mark on the UN's collective memory and the history of aid work.
Paragraph 26 of the UN General Assembly resolution formalising the day as WHD, sought to increase public awareness about global humanitarian assistance and the pertinence of international cooperation to achieve it, alongside acknowledging the important role of all humanitarian and United Nations and associated personnel, and honouring their sacrifices. Every year, the UN General Assembly marks a theme revolving around the issues facing the humanitarian system, aid workers, and those affected by a multiplicity of crises.
The theme for WHD 2021 is bringing attention to how the climate emergency is costing lives, impacting societies, and creating more climate-vulnerable people, adding burden to the already stretched humanitarian system that is facing multiple challenges from conflicts to a global pandemic. This call comes at a time of increasing focus on climate change as an international crisis, when legal experts delineate a definition for ecocide.
The linkage between the intensifying climate crisis and WHD begs the question that what elevates to be counted as 'humanitarian' that people willingly rush to the aid of others, sacrifice themselves, and sometimes lose their lives? In scholarly terms, what do we mean by the concept of 'humanitarian'? It has numerous usages — overlapping, similar, or different — in contemporary discourses of international politics and international law, and within social sciences and humanities: humanitarian action, humanitarian societies, humanitarian law, humanitarian assistance, humanitarian workers/personnel, humanitarian agencies, humanitarian philosophy, and else. The common denominator is perhaps anything that is 'human', with positive connotations, that justifies relying on a spectrum of actions. At the same, its differing meanings underscore that it lacks precise conceptual contours. There has been no full consideration of 'humanitarian' in specialised legal terminology, and it is possible to identify a wide range of action that qualifies as 'humanitarian'. The standard dictionary definition, laying out the day-to-day usage of it, refers to acts with 'interest in the promotion of human welfare'.
Across different societies, there are humanitarians who seek to promote human well-being or offer relief to people grappling with complicated emergencies, natural or else. The humanitarian workers themselves often get entangled and live through the crisis, which affects them both physically and emotionally. On top of that, they are often the target of terror attacks or else as one significant example is the raison d'etre of having WHD. Humanitarian workers are also often regarded as the symbol of the institution that they work at: for example, UN aid workers are regarded as the embodiment of the institution itself. With every institution, there is a rich history of successes, failures, contestations, and erasures that could differ across each society. Hence why do humanitarian workers become targets of revenge or grievances, while they are trying to alleviate suffering and assist others? In the current plane of global governance, we have aid workers associated with the UN and its specialised agencies, other international and regional organisations, and global, regional, and local NGOs.
The extensive international mechanisms and rules addressing immunity of these individuals (alongside their residences and vehicles) failed to manifest itself in true protection: only in 2020, we have 276 reported incidence affecting 475 aid workers, with 108 of them being killed.
Some of these unjustifiable attacks are due to the current inseparability of politics from humanitarian work within our world. There is a growing literature rediscovering the colonial legacy shaping global governance or influencing it, the history of humanitarian concerns and crisis in the Global South, and the relationship between former colonies and the dominating powers. A commemoration of the WHD should entail careful attention to these histories too.
The moral and ethical conduct and the spirit of humanitarianism cannot be studied in a vacuum. Different issues ranging from the size of resources available to the humanitarian organisations (and differing from crisis to crisis), and their relationship with Great Powers are in fact important topics of study within International Relations. Humanitarian workers are also operating within an international legal context that is formed through how international treaties and norms are interpreted or designed, and the nexus between state actors and non-state actors. From an economic perspective, the global economic outlook could influence the flow of financial aid to humanitarian workers and projects, recreating the problematic gap between the Global North and the Global South. The diplomatic contentions and various international items shape the conduct of humanitarian workers relating to issues such as sovereignty.
As offering assistance becomes more inseparable from politics, often politics and military get humanitarian label too. We are witnessing increased militarised discourse within humanitarian aid: for example, how NATO purports to become a humanitarian agent. These are often the same forces that are blamed, and responsible, for escalating or causing the crisis. Their impartiality, neutrality, and independence are under question, casting doubts on how people in need receive and perceive their assistance.
These issues highlight the entanglements of politics with humanitarian work, albeit the latter is supposed to be altruistic and devoid of it. The ideology of donors, involved states, and donor organisations might be perceived differently across different communities. This underscores militated of challenges posed to affect the conduct of humanitarian assistance. At the same time, the rising skepticism towards International organisations and their legitimacy influences humanitarian aid at the time that is most needed. In 2021, 235 million people will need humanitarian assistance and protection: that is 1 in every 33 people worldwide, a significant increase from the last year's statistic of 1 in every 45 people. Right now, in Afghanistan, the country is dealing with a political crisis, a health crisis, a humanitarian crisis, and a climate crisis. After years and billions of aid, 18 million people in Afghanistan are in need of immediate humanitarian aid: that is more than half of its population.
This year's WHD is marked during a global pandemic and an international health tragedy compounded into a humanitarian challenge. At least 34 of the countries dealing with pandemics are in long-term humanitarian crises: a country needs a lot to deal with the pandemic, let alone when you are facing two crises at the same time. The coincidence of the pandemic and humanitarian crises highlights the gargantuan task of offering aid at these times, while efforts to combat the pandemic are marked by injustice and challenges.
This entry highlights the multitude of issues and crises affecting humanitarian aid and workers, as they deal with a range of humanitarian disasters without true protection. These issues and crises are political, legal or economic: just as humanitarianism is a multidisciplinary concept, the challenges facing it are too. We are in need of a new research agenda for humanitarianism. Social scientists and scholars of international relations and international law could help by jointly addressing these challenges and reinvigorating the debates on the way forward, with more emphasis on recent threats such as the climate crisis.
The international relations that I am referring to is not the one that studies, or is complicit, in wars, bombs, and insurgencies but the discipline that can offer an analysis of the formal and informal political, social, and governance landscape facing up. International politics of humanitarian topics should be further researched. This could be a joint effort between international law, environmental law, health research, and peace research resulting int platforms such as social science in humanitarian action services.